NIRO - Network in Radiation Oncology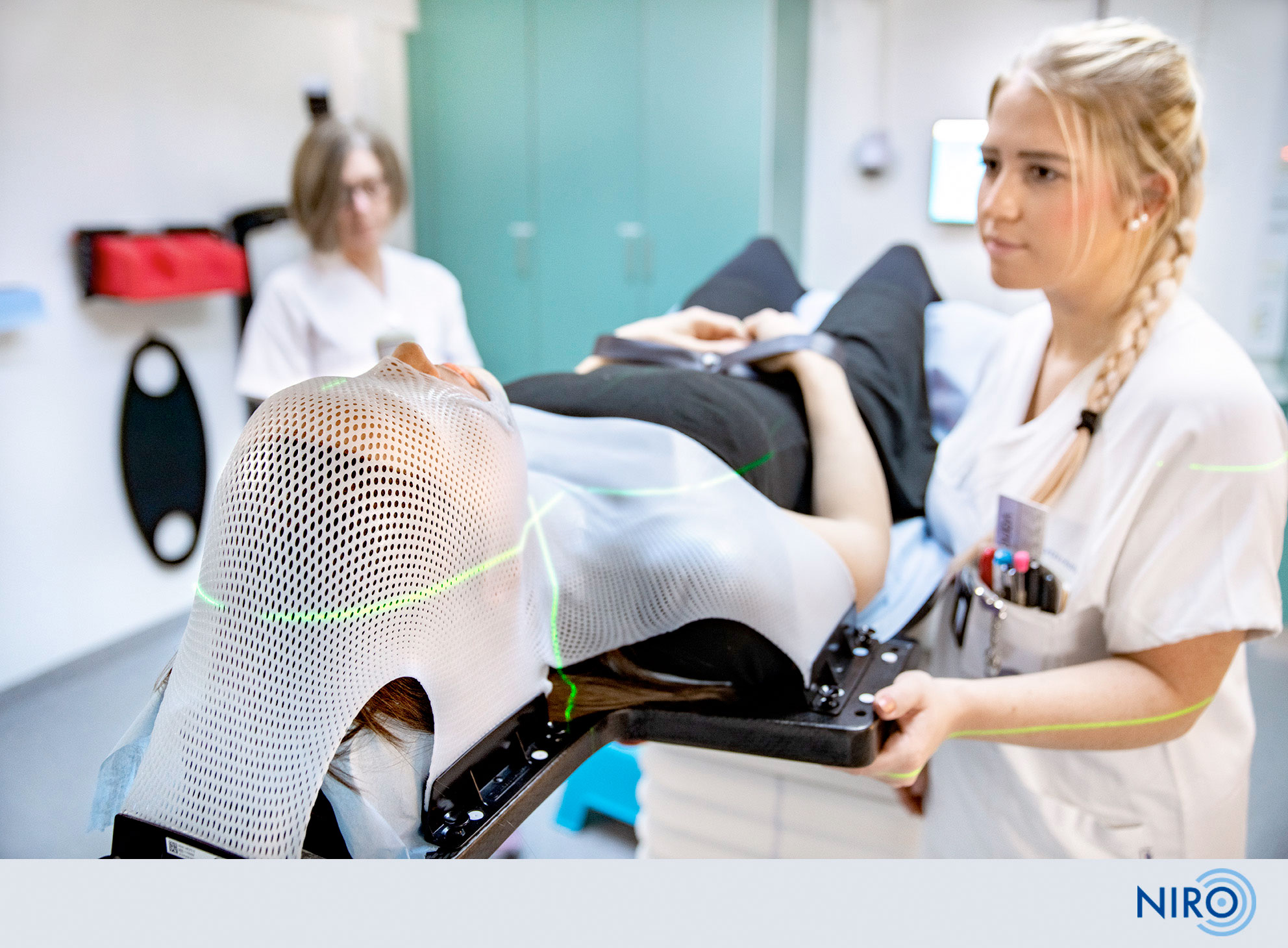 Radiotherapy is together with surgery and chemotherapy the main curative treatment modality for cancer, and is also an important palliative treatment.
In this network, we aim to gather radiotherapy researchers at the hospitals whithin the South-Eastern Norway Regional Health Authority (Helse Sør-Øst RHF) to strengthen research and clinical competence, and thereby facilitate implementation of novel, improved radiotherapy techniques and strategies.
The objectives of our network are prerequisites for successful implementation of new strategies to meet the challenges of increasing cancer incidence. The network will be a forum for discussion of projects, methodology, results and translational approaches across disciplines and focus on higher precision radiotherapy both in a curative and palliative setting; image guided adaptive radiotherapy, molecular targeted combination therapies and proton therapy.
Activities:
Educate and increase competence in precision radiotherapy
Standardize and exchange research methodologies for radiotherapy
Enhance multidisciplinary research collaboration within the network, with coming radiotherapy centers in HSØ and with international radiotherapy research centers
Regular strategic and scientific meetings
The annual scientific network meeting covers a broad range of topics in radiation therapy research. Strategic meetings of the board group are held once a month to plan upcoming activities and economical issues. A strategic meeting of the board group, the reference group and the scientific advisory board is held annually. Thematic seminars covering each of the research topics and broad scientific seminars in precision radiotherapy will be arranged yearly. The seminars are open to all interested in radiotherapy research, and leading international scientists are invited.
Website
The website provides an overview of research groups, projects, clinical studies, methodology, upcoming events, publications from network groups and an application for funding.
Article OnkoNytt (Norwegian)